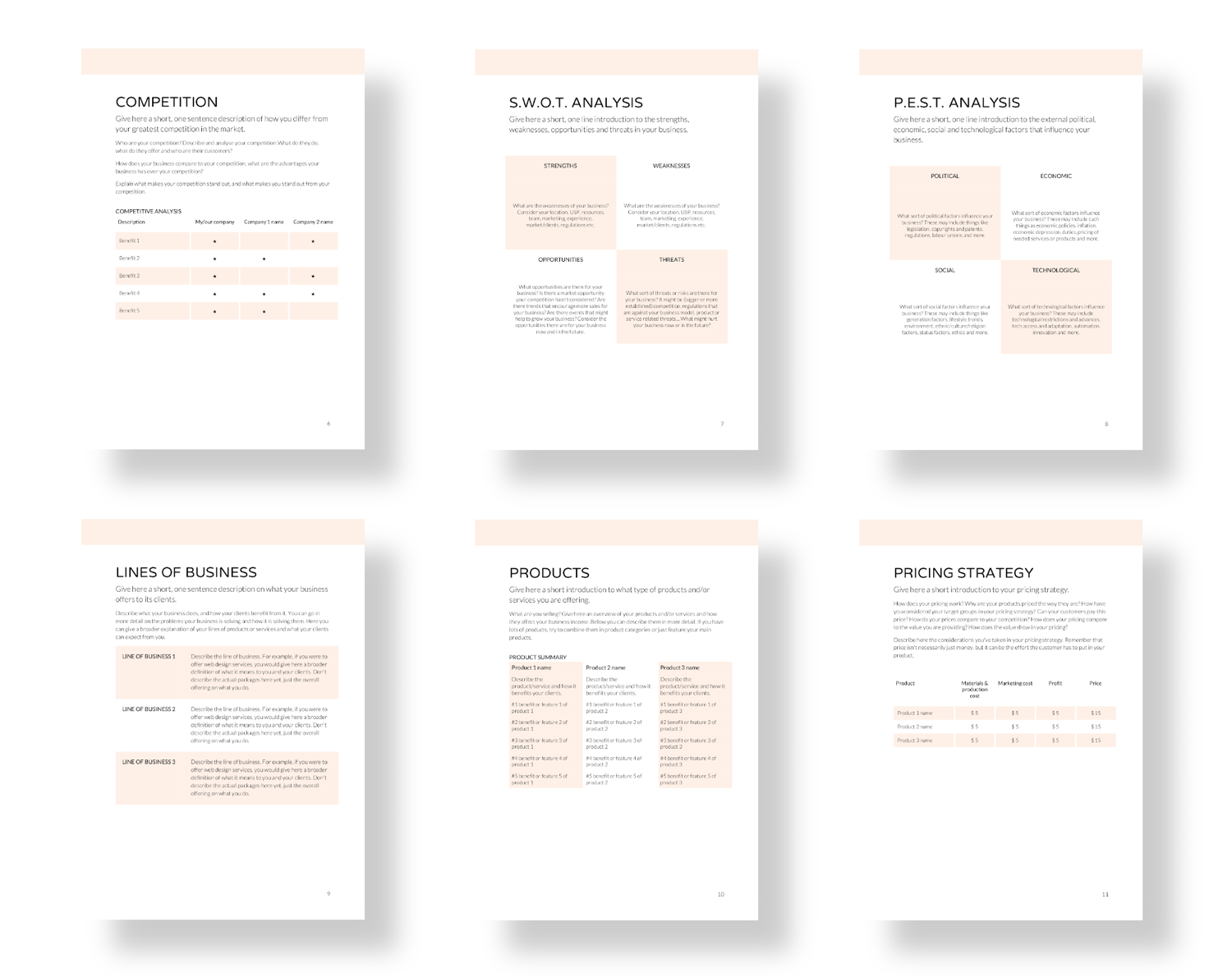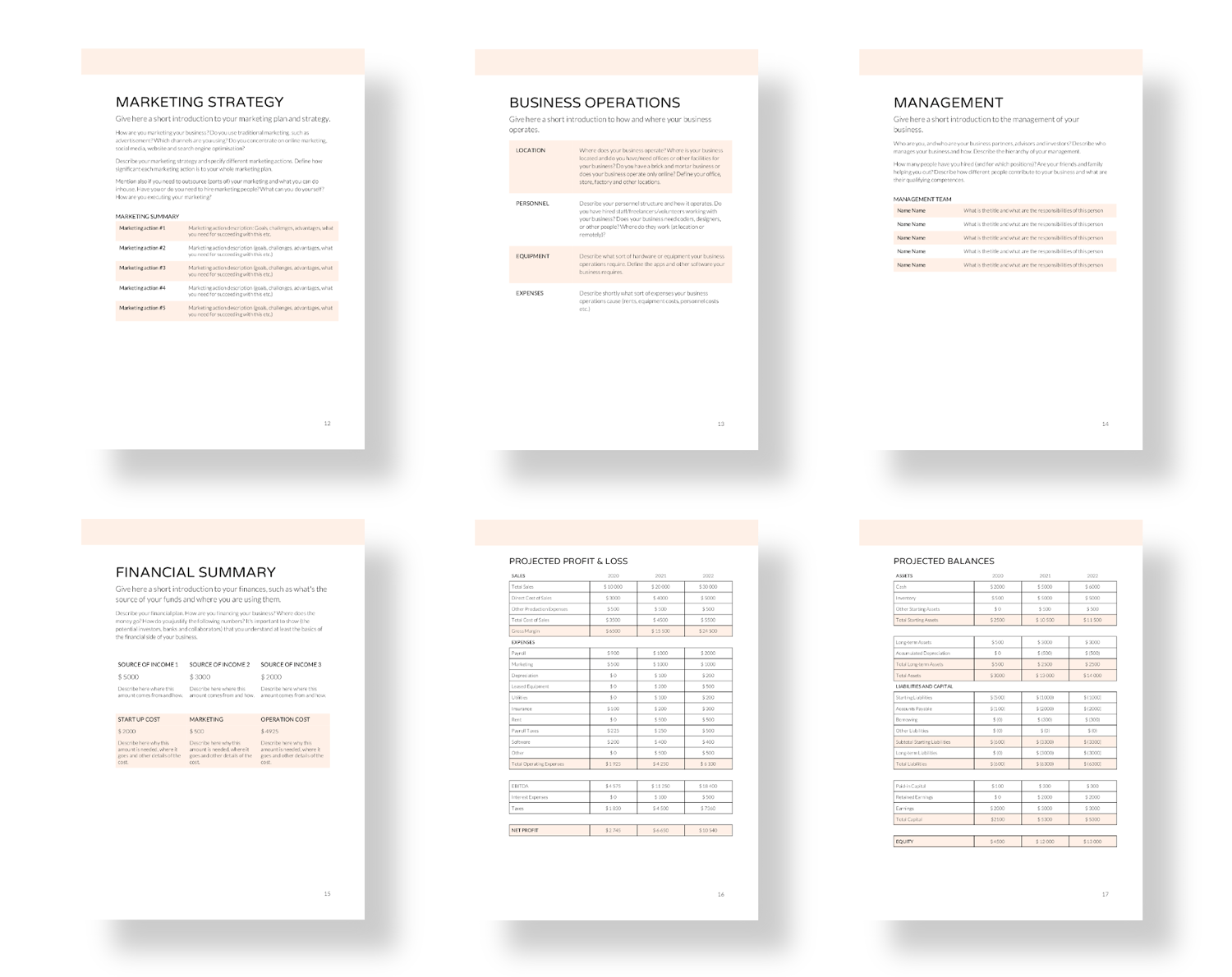 Simple Business Plan Template for Google Docs
On Sale
LAST CHANCE!
This simply attractive Google Docs business plan template makes professional business planning feel easier.
The template comes with all the business planning basics. Included are such things as business information and business goals, target market and competition analysis, S.W.O.T. and P.E.S.T. analysis, product and pricing strategy, marketing strategy, business operations and management, financial summary and financial projections. The template is designed to guide you through business planning with short instructional prompts and questions.
Tailor the business plan for your needs, and confidently share your resulting business plan with investors, banks, advisors, mentors and other interest group members.
Create your own success!
Simple Business Plan Template is designed for
Creative entrepreneurs
Life and business coaches
Craft business owners
Small business owners
Bloggers and influencers
Etsy sellers
Artists and designers
The template is made with and for Google Docs.
What you get
Instructions and tips for using your business plan
A4 and US letter size versions of the template
Fully customisable and editable Google Docs business plan template
Professional, minimalistic design
Approachable customer service
The template is only in English. I cannot help with translations to other languages.
How to download
After making the purchase, open the instructions file you get. Copy the template to your Google Drive as instructed and start making your own business plan.
Template license